Personalizing the funeral service isn't just about making it unique to your loved one. It's also about allowing family and friends to feel connected to the deceased and the services. We will work with your family so we can get to know your loved one's story and passions, so the services are personal for everyone involved.
---
Stationery
Choose from our high-quality stationery selection to find something that fits your loved one and how you want to remember them.
Videos
By combining family photographs, music, and more, we can help you create a truly unique memorialization video for your loved one.
Keepsake Candles
We'll customize your candle so you can take it home and have a little bit of warmth and light in your time of grief.
---
Merchandise
We have a wide selection of stunning products, from beautiful urns to personalized memorial products. Please contact us with any questions about these products.

SELECT FROM THE CATEGORIES BELOW TO VIEW OUR WIDE RANGE OF PRODUCTS


18 Gauge Steel
20 Gauge Non-Gasketed
20 Gauge Steel
Alternative
Bronze
Green Burials
Wood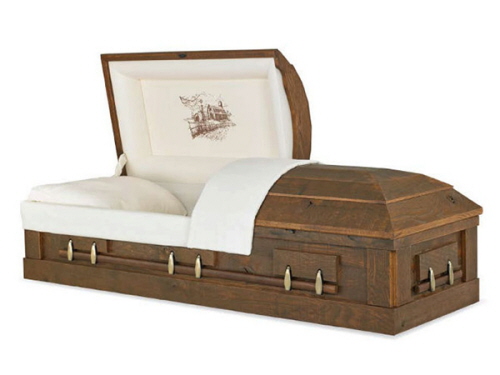 American Barnwood
Oak with a satin timber finish and a cotton blend interior
Price: $5110.00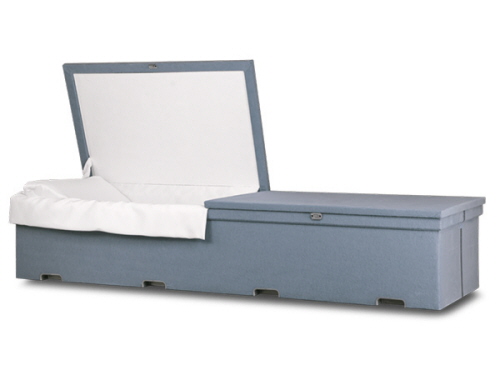 Basic Cloth-Covered Casket
Blue cloth-covered fiberwood with an embossed doeskin finish with an ivory crepe interior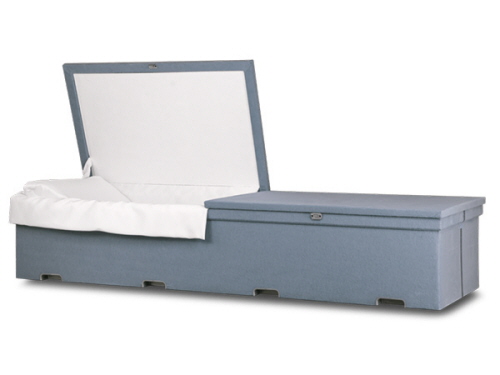 Basic Viewing Container
Blue fiberboard with a simple, white crepe interior
Price: $250.00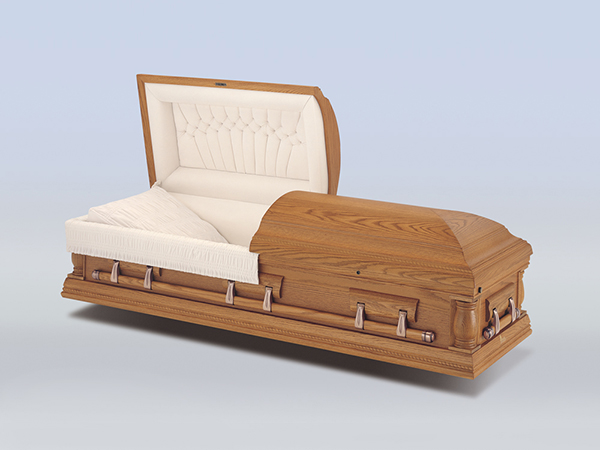 Cameron
Champagne Velvet Interior Premium Oak Veneers with Engineered Wood Construction and Oak Solids
Price: $4837.00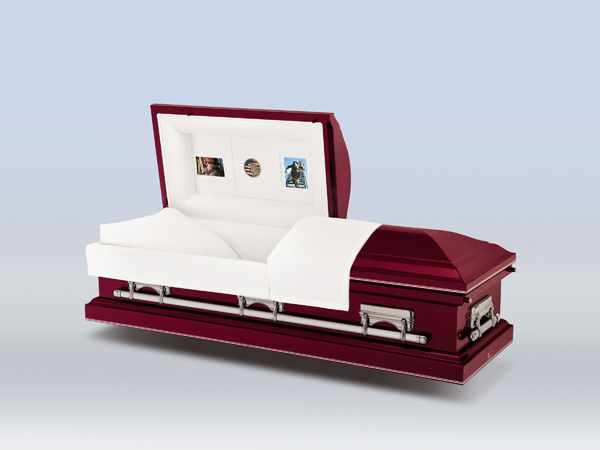 Claret
Claret red with a white ivory interior
Price: $3840.00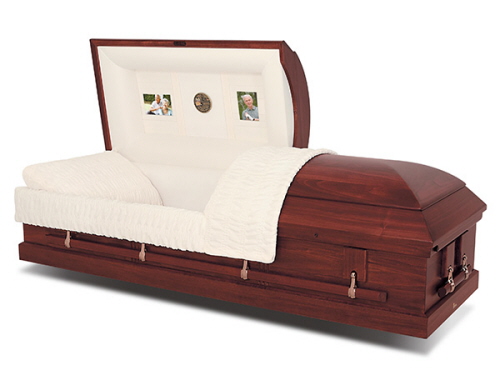 Clifton
Satin poplar with a Victorian cherry stain and a rosetan crepe interior
Price: $2660.00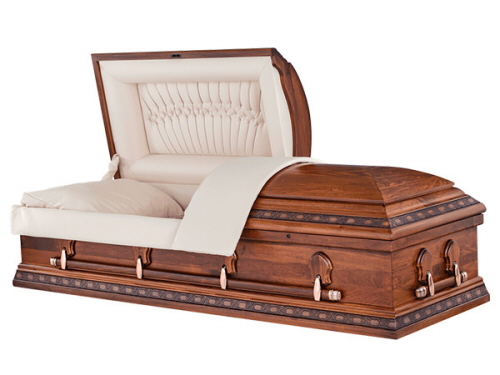 Dakota Poplar
Poplar with stained oak accents, embossed rail work and a khaki basket weave interior
Price: $5000.00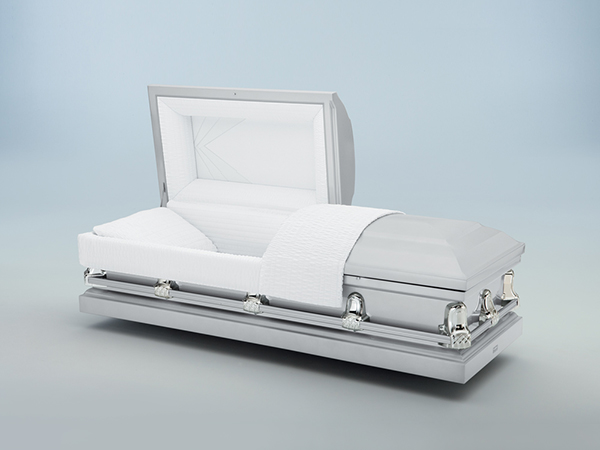 Gemini
Ivory Crepe Interior 20 Gauge
Price: $1703.00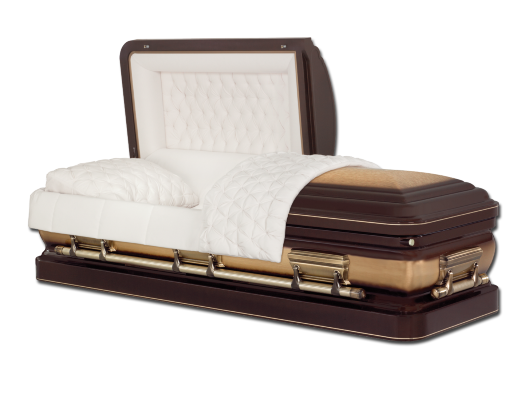 Harrison
32 Oz. Bronze Brushed Natural / Venetian Bronze Finish Almond Velvet Interi
Price: $9999.00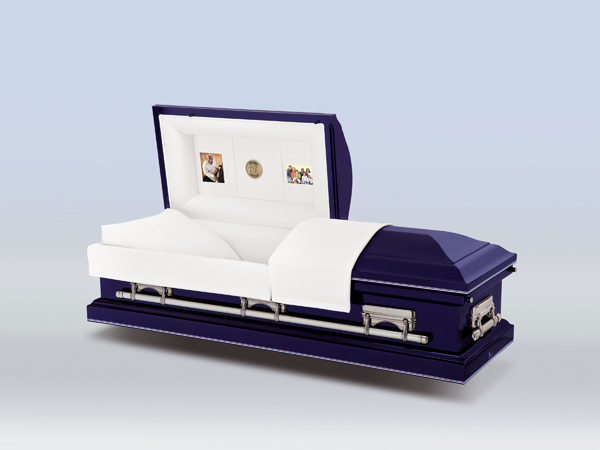 Indigo Blue
18 gauge blue exterior with woven ivory interior
Price: $3840.00
Kendall
Satin natural walnut with an almond velvet interior
Price: $8055.00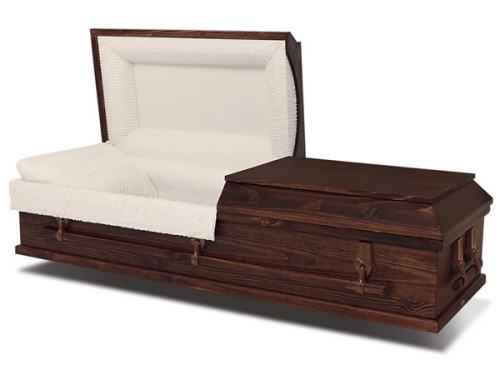 Lyra Natural
Solid poplar with a high gloss walnut finish and a rosetan crepe interior
Price: $1825.00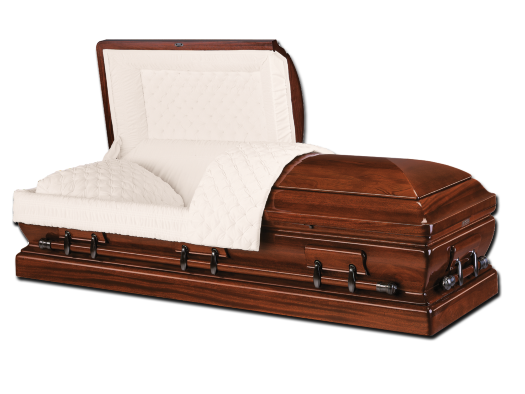 Olympus
Mahogany High Polished Dark Georgetown Finish Beige Velvet Interior
Price: $9637.00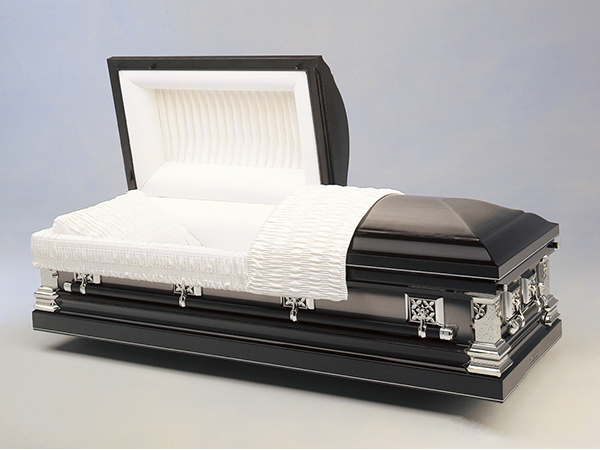 Onyx
Silver Crepe Interior 18 Gauge Brushed Steel
Price: $4830.00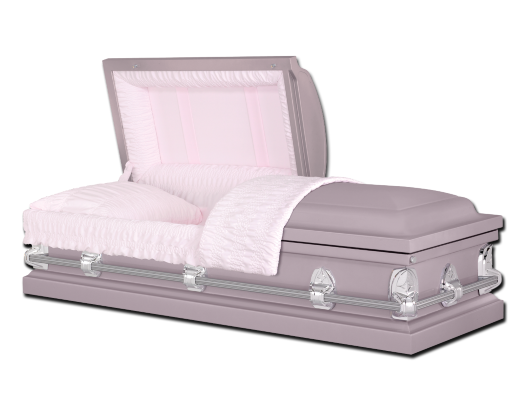 Orchid
Valencia Orchid finish, shaded silver with a pale pink crepe interior
Price: $2450.00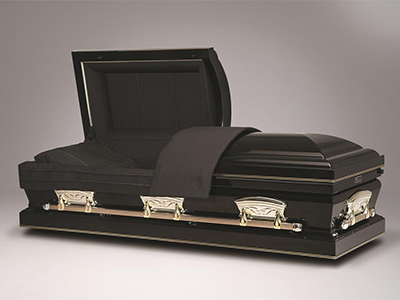 Patriot
Designer Series product line with interior made with the same fabric that is usedd to create military uniforms, features gold stitching and two gold military service buttons on the overthrow, choice of Marines or Army applique. Interior: Black Wool.
Price: $4060.00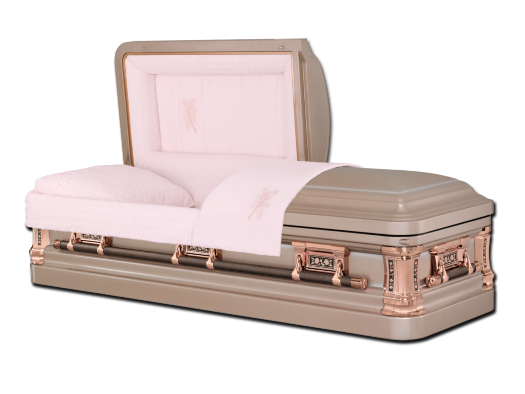 Silver Rose
Silver rose platinum finish, light pink velvet interior
Price: $4522.00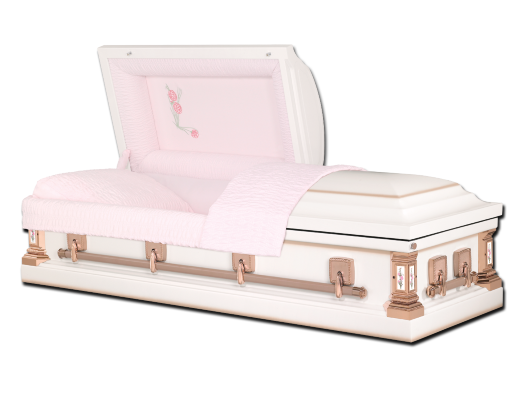 Sterling Antique White/Silver Rose
18 Gauge Steel Antique White Shaded Silver Rose Finish Pink Crepe Interior
Price: $3900.00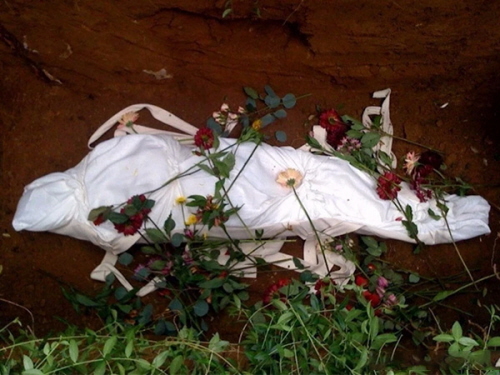 The Purelight Shroud
Made of 100 percent Eurpoean white linen
Price: $695.00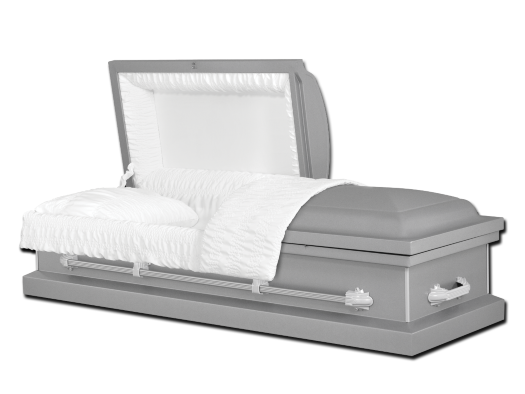 Viceroy
20 Gauge Non-Gasketed Steel Silver Hammertex Finish Ivory Crepe Interior
Price: $1805.00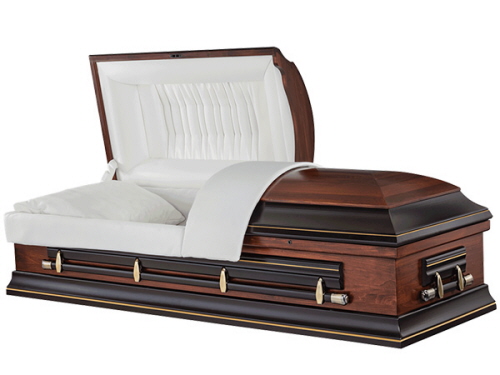 Washington
Solid poplar with a two-tone dark satin finish and a crème basketweave interior
Price: $4480.00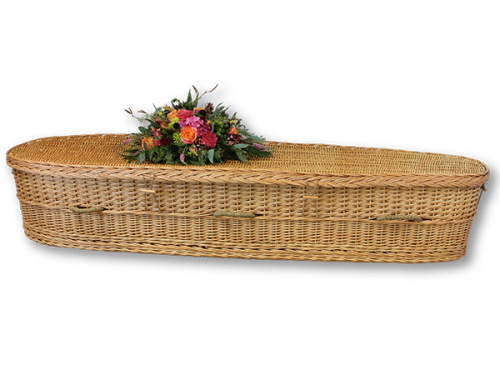 Willow Casket
Made from willow grass with a natural cotton lining
Price: $1730.00